If you are looking for the treatment of fine lines and wrinkles, then contact Beauty Spot Med Spa. Schedule an appointment below.
Aquagold Facial Questions and Answers
Microneedling is a favorite treatment among aestheticians and dermatologists alike, growing in popularity over the past few years due to its incredible results. Aquagold takes microneedling one step further, providing custom-tailored skincare solutions to be delivered directly to the source. On top of this, Aquagold microneedling devices are plated in 24-karat gold, for better delivery, and better sanitation.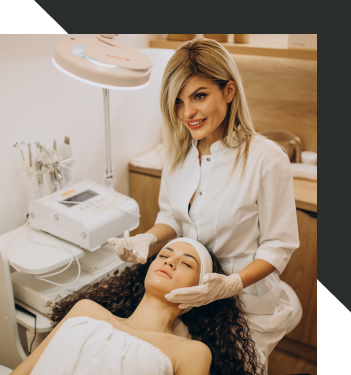 What is an Aquagold Facial?
An Aquagold facial is a cosmetic treatment that uses a micro-injector device with 24 karat gold-plated surgical steel microneedles to inject small amounts of solution into the top layers of the skin. Unlike traditional microneedling treatments that can introduce products into the skin by making tiny puncture holes, Aquagold actually creates microchannels that deliver the products directly into the skin.
This simple skin rejuvenation procedure effectively treats everything from wrinkles, fine lines, and dullness to pore size, hyperpigmentation, acne scarring, and looseness. Customized to each patient's skin-care concerns, it evenly delivers a tailored infusion of potent treatments into the skin on the face, neck, and décolletage, and can even be used on the back of the hands. Popular treatment combinations include hyaluronic acid, platelet-rich plasma, neurotoxins, growth factors, and peptides.
Aquagold works by creating microchannels in the skin to evenly distribute therapeutic solutions, from Botox and dermal fillers, to platelet-rich plasma and growth factors. Using 24-karat gold-plated hollow needles, this specialized device can deliver medical-grade solutions and nutrients into the layers of the skin for an astonishing plumping, firming, and smoothing effect.
Tiny quantities of skin-rejuvenating products are delivered under the skin to tighten pore size, boost hydration, reduce the appearance of acne scars, and also to smooth fine lines appearing around the mouth, eyes, or cheeks. The Aquagold treatment also triggers a healing response, promoting the production of collagen and elastin.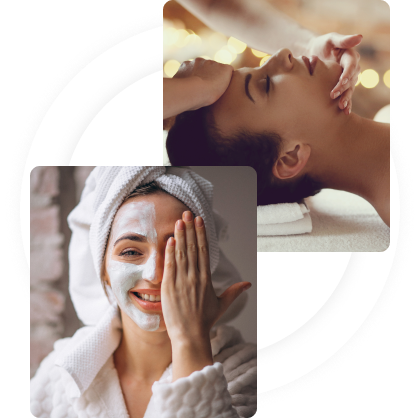 What are the benefits of Aquagold?
Aquagold has many benefits, including: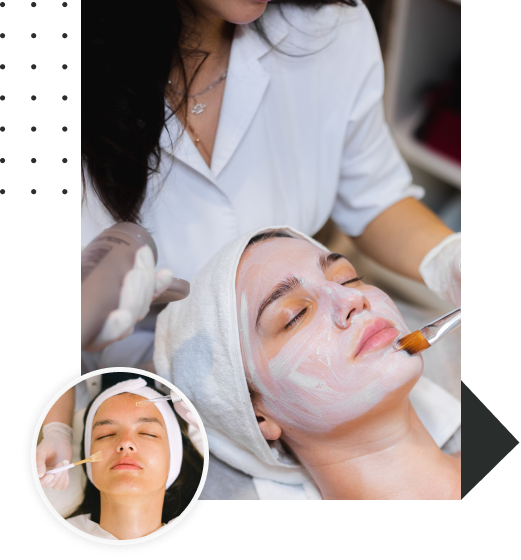 How long does an Aquagold treatment last?
Depending on the ingredients that were used and how well skin was cared for afterward, the effects of an Aquagold treatment can last up to six months. For optimal results and increased collagen production, an initial series of three treatments spaced four to six weeks apart may be recommended. After that, a series of maintenance sessions may be scheduled every three to six months.
How soon will you see results from an Aquagold facial?
Although individual results vary, the full effects of an Aquagold facial should be visible in about two weeks, such as a brighter complexion, increased firmness, and a smoother skin texture. Immediately after the procedure, patients will notice a more youthful appearance with little downtime. The microneedles stimulate a healthy turnover of cells which helps to augment the results. This simple treatment typically takes less than 30 minutes to perform, with initial results noticeable within a few days of treatment. In order to continue to improve the overall appearance of the skin, the procedure can be repeated every few months.
Beauty Spot Med Spa offers Aquagold facials, so you can achieve a youthful appearance with a treatment custom-tailored to your needs! Call us today to book an appointment for an Aquagold facial, or visit our clinic conveniently located near you! We serve patients from Bel Air MD, Forest Hill MD, Fairview MD, Fallston MD, Jarrettsville MD, Abingdon MD and Edgewood MD. We look forward to serving you!