Are you looking for a treatment that makes your skin younger and beautiful then contact Beauty Spot Med Spa. Schedule an appointment below.
PDO Thread Lifts Questions and Answers
An inevitable aspect of aging is the development of wrinkles and fine lines, as the skin naturally sees a decrease in its production of proteins, such as collagen and elastin. PDO thread lifts are designed to combat these signs of aging by tightening the skin, providing a "lifting" effect that reduces the appearance of wrinkles and fine lines. This cosmetic treatment also enhances a process called neocollagenesis, which is the production of new collagen in the skin.
What are PDO thread lifts?
PDO thread lifts are a minimally invasive cosmetic procedure that serve as an alternative to a facelift. While also stimulating long term collagen production, this thread lift technique produces immediate results. PDO stands for polydioxanone, a flexible and durable polymer that can be absorbed into the skin.
PDO threads come in three main textures: Mono, a single, smooth thread that provides a small lift; Cog, a barbed thread that lifts the tissue and encourages the production of new collagen; Screw, one or two intertwined threads that can also augment volume. Mono is good for skin tightening, whereas cog and screw provide more lift and volume, mimicking the results of a facelift without the incision marks.
PDO thread lifts can treat: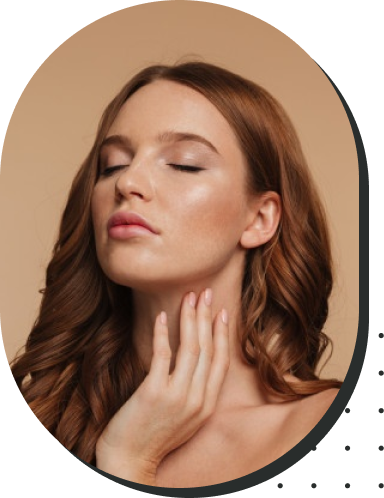 How much is a PDO thread lift?
A PDO thread lift procedure can cost anywhere from several hundred dollars to a few thousand dollars. The actual cost of a PDO thread lift is dependent upon location, number of areas treated, the severity of the skin conditions being treated, and length and involvement of the procedure.
How long does it take to recover from a PDO thread lift?
Following a PDO thread lift treatment, patients may experience mild swelling, tenderness, or bruising at the suture sites. These symptoms should resolve within three to five days, during which time over-the-counter medications may be used for alleviation, if approved by a physician. Most patients are able to return to work after one to two days, if not sooner, though mild bruising or soreness may still be present. Following the procedure, PDO thread lift patients will notice an improvement in their appearance. As the swelling subsides and the tissues heal completely, the results will continue to improve over the next several days and weeks.
Patients are able to resume the majority of their daily activities following a thread lift, but strenuous physical activity and exercise should be avoided for about one week, or until cleared by a physician. Patients should also minimize sun exposure and alcohol consumption, as these can hinder the results and recovery process. The clinician may also provide PDO thread lift aftercare instructions, which will likely include avoiding submerging the face in water and stomach sleeping.
For safe and effective cosmetic treatments that you can trust, come to Beauty Spot Med Spa. Call us today to book an appointment for PDO thread lifts, or visit our clinic conveniently located at 564 Baltimore Pike, Suite 301, Bel Air, MD 21014. We serve patients from Bel Air MD, Forest Hill MD, Fairview MD, Fallston MD, Jarrettsville MD, Abingdon MD and Edgewood MD. We look forward to serving you!
How long do the PDO thread lifts last?
The results of a PDO thread lift procedure evolve over a period of several months. The thread dissolves leaving an intact collagen fibrous protein matrix, enhancing its effects. The results of the PDO thread lift vary depending on age, sun exposure, lifestyle factors, and even gravity.
On average, patients can enjoy their refreshed appearance for about 12 to 18 months, and in some cases, the results can even last for up to two years! To further enhance and prolong the results, other complementary treatments may be recommended, including wrinkle relaxers, injectable dermal fillers, chemical peels, and more. Maintenance procedures are recommended every 18 months.