Are you looking for a treatment that makes your skin younger and beautiful then contact Beauty Spot Med Spa. Schedule an appointment below.
Plasma Pen Facial Questions and Answers
Plasma pens are specialized cosmetic devices that work by channelling electric energies to release plasma gas. The release of this gas triggers healing and repair on a cellular level, promoting the production of new collagen and elastin in the skin. This new development of skin proteins reduces signs of aging and promotes skin tightness, resulting in a more youthful appearance. Plasma pen facials are effective at targeting crow's feet, sun spots, acne scars, stretch marks, and much more.
What is a plasma pen facial?
A plasma pen facial is a non-surgical cosmetic treatment that reduces fine lines and wrinkles, tightens and tones the skin, and diminishes scars and blemishes. Also known as "fibroblasting," or "fibroblast therapy," the plasma pen creates a plasma stream of ionized gas to stimulate tissue remodeling and the  then contact production of collagen. This results in natural rejuvenation for younger, tighter, smoother looking skin with long-lasting results.
Plasma pens are relatively new to the field of aesthetic treatments, although it has already proven itself to be an incredibly beneficial and effective treatment.
Is a plasma pen good for your face?
Plasma pens can offer many benefits for the face and are approved by the FDA for use in facials. They can be used to diminish fine lines and wrinkles, brighten and improve complexion, tighten loose or sagging skin, and can be used almost anywhere on the face. It is a non-surgical procedure that comes with minimal downtime, and produces long-lasting results.
Nearly any area of the face can be treated with a plasma pen, making it ideal for facials and ameliorating common signs of aging, such as wrinkles, fine lines and loose skin.
What does a plasma pen do?
The goal of a plasma pen procedure is to create shallow and narrow zones of ablation in the upper layer of skin to induce the production of fibroblasts, collagen and elastin. It can treat almost any area of the body, but clinicians typically reserve these treatments for firming small areas of the face where there is a noticeable loss of skin elasticity. Because the process demands precise dot-by-dot energy application, it can be too laborious for correcting large sections of skin.
Commonly treated areas include the upper and lower eyelids as these areas heal rapidly. While some providers use it to treat neck lines, some providers use extreme caution, as these areas are more prone to scarring and other complications.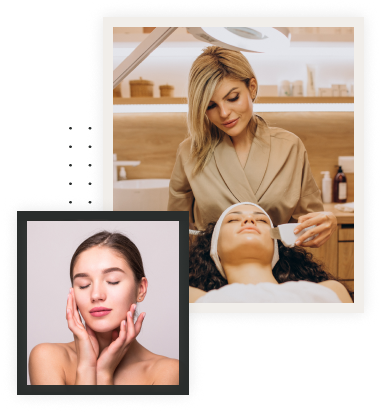 What are the benefits of a plasma pen facial?
The number of benefits that plasma pens provide are long and extensive, able to treat a wide range of age-related concerns. Plasma pen facials are clinically shown to improve the following:
If you are experiencing wrinkles, fine lines, or loose skin on your face, come to Beauty Spot & Therapeutics for our plasma pen facial! We can help you achieve a more youthful look with this incredible treatment, with results that will be sure to turn heads! Call us today to book an appointment for a plasma pen facial, or visit our clinic conveniently located at. We serve patients from Bel Air MD, Forest Hill MD, Fairview MD, Fallston MD, Jarrettsville MD, Abingdon MD and Edgewood MD. We look forward to serving you!